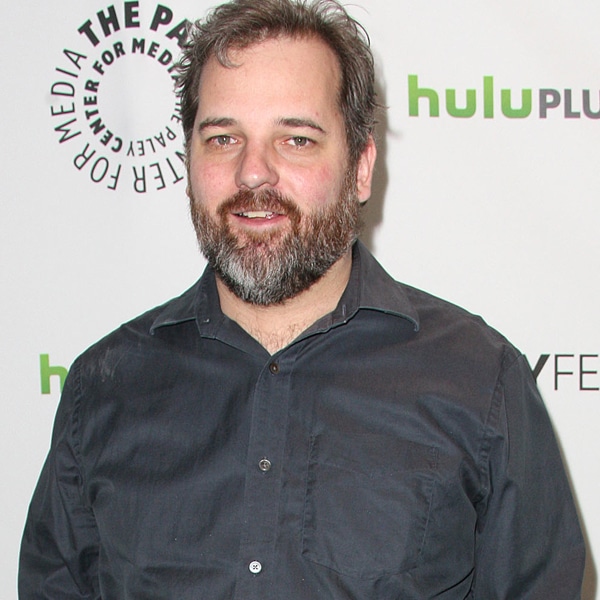 Frederick M. Brown/Getty Images
Besides the bitter, yet funny blog post following his firing, Dan Harmon has remained mum about his exit from Community, the show he created and then lost after three seasons. Until now, of course.
Harmon stopped by Attack of the Show Tuesday night and sat down with host Mark Maron to talk about his passionate views on unicorns versus regular horses. Just kidding, he talked about getting unceremoniously booted from Community, and he had some interesting things to say….
Right off the bat, Maron asked Harmon if he saw the firing coming, to which he responded he might have planted the idea in NBC's head in the first place. "I always joked about it," he revealed. "Maybe they got the idea from me. I always said, 'These guys are going to fire me, I know it.' People go, 'They can't fire you,' and I was like, 'They're going to fire me. They hate me.'
Of course, we'll never know if the higher-ups actually "hated" Harmon, but we do know that the former Community boss has his own theories on why everything unfolded the way it did. "I feel like I am a good person and a professional very able leader of men," he says. "I also feel like I'm 25. I guess that has slowly changed without me realizing it. Maybe I am just a jerk. To people that work above me, I am a liability that isn't worth the benefit."
Harmon adds that when times were getting rough between him and the network, he decided to stick it out for one group: the fans. "At this point I was doing it for the fans. These are people who will make you weep," he says. "These are 16-year-old girls who decide that two characters should be together, so they make YouTube videos. They spend more time editing them then the people who edit the television show."
To hear Harmon's plans for the future, and more inside info on his NBC-Community fallout, check out the full interview below! (E! and NBC are both part of the NBCUniversal family.)
Will you still watch Community without Harmon at the helm? Tell us in the comments!