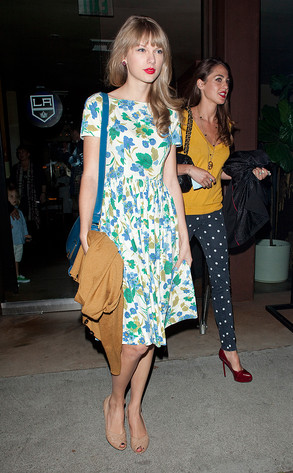 SPW / Splash News
That Taylor Swift can be such a tease!
In a Facebook post on Monday, the 22-year-old country star gave fans a hint that big "stuff is about to happen."
"I'm writing you from Nashville, where I just sat in a big room with a lot of people and made a lot of decisions about a lot of things happening very soon," she wrote. "And as vague as that sentence was, I think you know what it means."
Well, Tay, we don't know, but we have a few educated guesses as to what you're talking about.