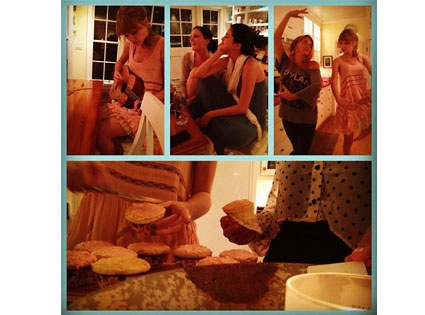 instagr.am
It doesn't get any sweeter than this.
Wednesday night, Selena Gomez posted an Instagram photo to Facebook of her girls' night in—complete with BFF Taylor Swift and homemade cupcakes!
In the multi-shot pic, Selena, Taylor and two other girlfriends are shown dancing, laughing, icing cupcakes and playing the guitar.
"Because you need a best friend [that] sings beautifully, another best friend to dance with you and another to listen," Selena, 19, wrote. "Oh and cupcakes…Cupcakes"
Taylor, 22, has logged a lot of quality time with her girls this week. On Wednesday, the country star celebrated Shirley MacLaine's 78th birthday with Glee's Dianna Agron and two other friends.
Too cute. Who doesn't love a girl's girl...and cupcakes?