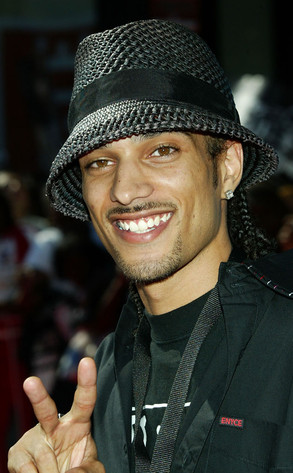 Frederick M. Brown/Getty Images
Corey Clark isn't suing American Idol for kicking him off the show in 2003, but he's taking MTV to court for their coverage of it.
Clark was disqualified from season two of Idol after officials learned he'd faced three misdemeanor charges in his past—Clark was later acquitted of two of the charges. MTV News and former correspondent and "American Idol Expert" Jim Cantiello were among the media outlets covering Clark's exit from the show.
E! News has obtained a lawsuit filed by Clark on July 5 in which he says MTV practiced "yellow journalism" and published "a continuous, one-sided stream of defamatory material" about him.
He's now asking to be awarded a whopping $40 million in damages.