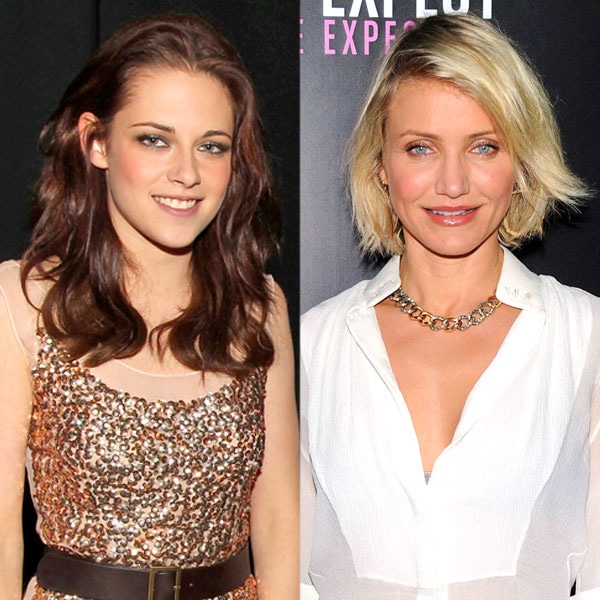 Jamie McCarthy, Christopher Polk/Getty Images
It's no surprise that the success of the Twilight movies has made Kristen Stewart a pretty penny, but is she Hollywood's biggest salaried star?
That's the word from Forbes, which ranked her at the top of its annual list of highest-paid actresses with a whopping $34.5 million in earnings over the past year—just barely surpassing Cameron Diaz who came in second with a $34 million haul.
And Breaking Dawn Part 2 isn't even out yet!
So who knows what Bella Swan's alter-ego will collect once box-office returns come in for the mega-franchise's fourth and final film. Between May 2011 and May 2012, Stewart was paid $12.5 million for each Breaking Dawn entry along with a share of the backend.
The remainder of her income came from Snow White and the Huntsman, which has so far grossed $246 million worldwide since its release 17 days ago.
For her part, Diaz has proven she still has what it takes to open a movie as her 2011 comedy, Bad Teacher, raked in a whopping $216 million in global ticket sales—that's pretty darn good for a flick that only cost $20 million. And lets not forget her salary for The Green Hornet and What to Expect When You're Expecting.
In third place with $25 million is Sandra Bullock who was paid $25 million for her forthcoming Alfonso Cuaron-directed sci-fi flick, Gravity, and profits she's still making from 2009's The Blind Side.
Rounding out the top five are Angelina Jolie with $20 million and Charlize Theron with $18 million. For the full list, go to Forbes.com.