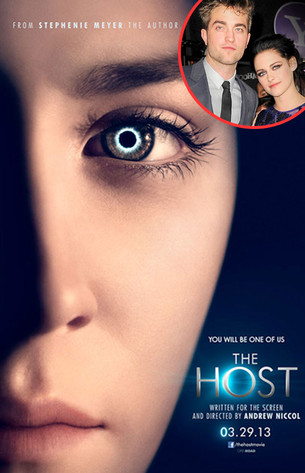 Chockstone Pictures; Kevin Winter/Getty Images
Twi-hards, sink your teeth into this: Stephenie Meyers The Host is so not the next Twilight.
Seriously, S.M. has traded her sparkly vamps for out-of-this-world aliens in her follow up to the Twilight juggernaut—the sci-fi flick's directed by Andrew Niccols and stars Irish beauty Saoirse Ronan and MTV News caught up with Ms. Meyer on set in New Mexico where she gushed over her involvement in the production.
But that wasn't all Steph had to spill, she couldn't help toss a subtle diss regarding the two Twilight stars who weren't by her side. Can you guess who?!