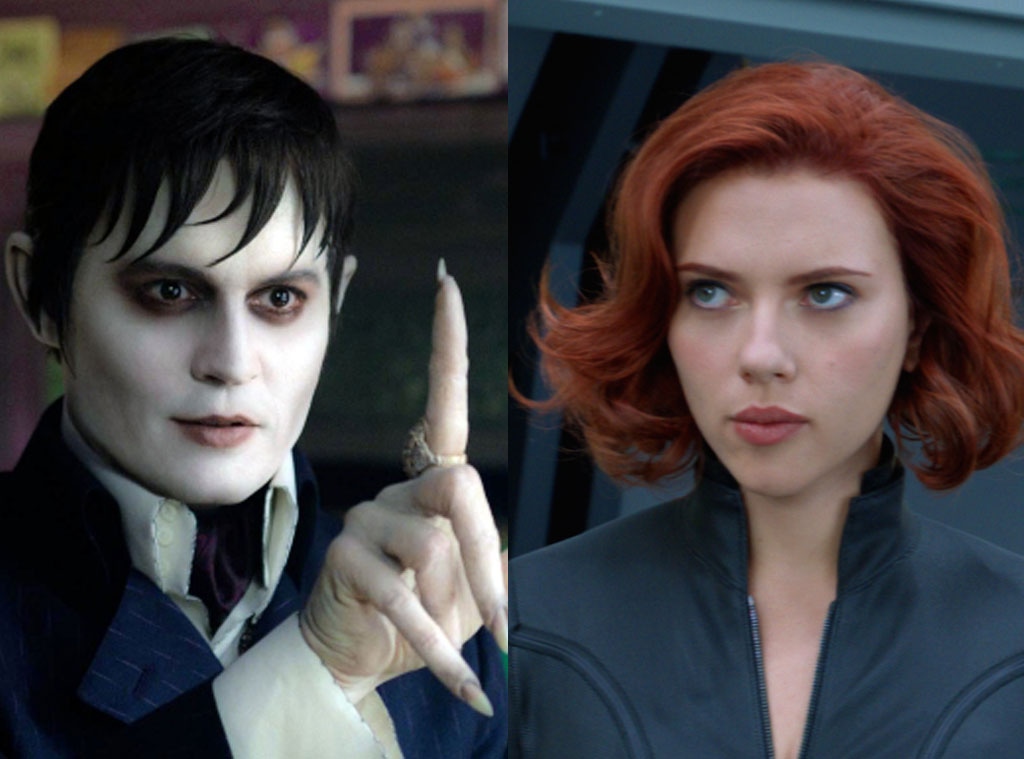 Marvel, Warner Bros.
The Avengers keeps making box-office history.
The Marvel team-up movie will gross $103.2 million from Friday to Sunday, its studio estimated this morning, becoming the first film to break nine digits in its second weekend domestically, and pushing it past the $1 billion mark worldwide.
Johnny Depp's Dark Shadows, meanwhile, could've used the help of a superhero—or three.
The 1970s-set gothic vampire tale, made for a reputed $150 million, was toothless in its debut, managing only about $29 million.
The take marks a steep come-down not just from Depp's last collaboration with Tim Burton, the blockbuster Alice in Wonderland, but from the actor and director's last live-action horror tribute, Sleepy Hollow, which bowed with a far stronger $30 million more than a decade ago.
Dark Shadows also fell short when judged against the Twilight movies, which, to date, each scored bigger opening days than the Depp film's opening weekend.
In its defense, Dark Shadows did have unprecedented competition. 
The Avengers has sped to 11th place among Hollywood's all-time worldwide blockbusters, blowing past the likes of The Dark Knight and Harry Potter and the Deathly Hallows Part 1.
Domestically, it is the fastest film to hit $200 million, a feat it accomplished in 72 hours last weekend, and the fastest film to hit $300 million, a milestone it needed just nine days to achieve.
At $373.2 million now stateside, it is about a day away from surpassing the still-rolling Hunger Games, and becoming the year's No. 1-grossing film.
Elsewhere, the anti-Avengers, The Best Exotic Marigold Hotel, posted the best weekend, theater for theater, outside of The Avengers. The Judi Dench-Maggie Smith film grossed a Top 10-worthy $3.1 million from only about 150 theaters.
The Eva Mendes dramedy, Girl in Progress, likewise was strong, coming up with $1.4 million and a Top 10 showing from only about 322 screens.
John Cusack's The Raven and Jason Stratham's Safe both made quick exits from the rankings.
Here's the complete rundown of the weekend's top movies, per Friday-Sunday domestic estimates as reported by the studios and Exhibitor Relations:
The Avengers, $103.2 million
Dark Shadows, $28.8 million
Think Like a Man, $6.3 million
The Hunger Games, $4.4 million
The Lucky One, $4.1 million
The Pirates! Band of Misfits, $3.2 million
The Five-Year Engagement, $3.1 million
The Best Exotic Marigold Hotel, $2.7 million
Chimpanzee, $1.6 million
Girl in Progress, $1.4 million
(Originally posted at 8:27 a.m. PT on May 13, 2012.)