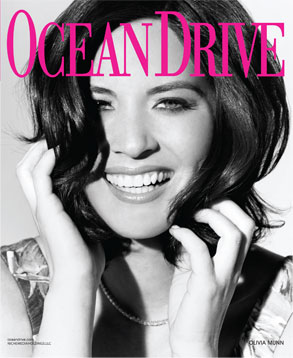 Ocean Drive Magazine
Former Perfect Couples star Olivia Munn is revealing that, when it comes to her childhood, things weren't always, well, perfect.
During an interview with Ocean Drive in the magazine's latest issue, the onetime Attack of the Show! host brings up her stepfather, whom she refers to only as "the Devil."