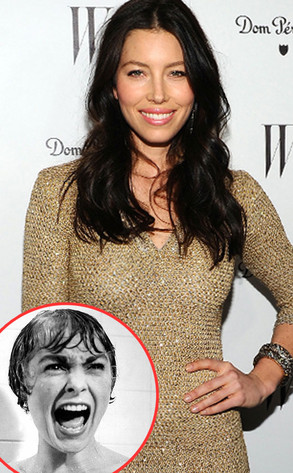 Michael Buckner/Getty Images; Paramount Pictures
Jessica Biel is getting hitched.
The Hollywood star will join Scarlett Johansson in Alfred Hitchcock and the Making of Psycho, a film following the legendary director's struggle to bring the most chilling movie ever made to life on the big screen.
So does she fall prey to Anthony Perkins' deranged motel owner–manager, Norman Bates?