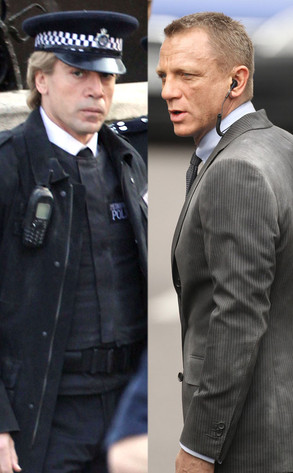 Flynet UK/FameFlynet Pictures
There's no scary bowl cut for Javier Bardem this time. But as James Bond's latest villain, he appears creepy enough as a blond.
New photos from the set of the latest 007 adventure, Skyfall, hit the Web today and from the looks of things, the odds may be stacked against Daniel Craig's suave secret agent if he doesn't play his cards right.
So what's Bond's new nemesis up to ?