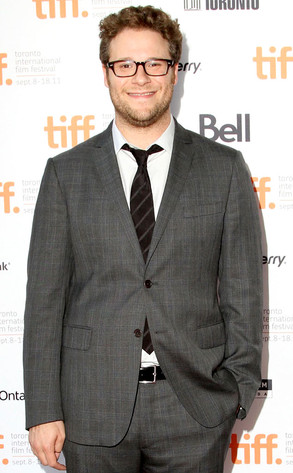 Sarjoun Faour Photography/Getty Images
Sure, his sometimes raunchy comedies have been embraced by the mainstream, but Seth Rogen's idiosyncratic path to stardom makes him the perfect choice to host the always laid-back 2012 Film Independent Spirit Awards.
The 50/50 star will emcee the 27th annual awards, which will be held, as always, in a tent on the beach in Santa Monica on Feb. 25, the day before the Oscars.
As it happens, Rogen won't exactly be the most unbiased of hosts, as 50/50 is not only up for Best Picture at the ceremony, but the film's writer and Rogen's good pal Will Reiser is also up for Best First Screenplay, while costar Anjelica Huston is up for Supporting Actress.
The show will air on IFC in an edited—and considering their choice of host, we're guessing highly censored—version later that night.