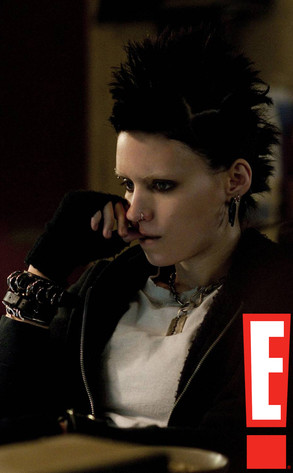 Columbia Pictures
The feel-bad movie of Christmas is right around the corner, and all we want this holiday season is a little more time with the mysterious Girl With the Dragon Tattoo, Lisbeth Salander.
Looks like our wish came true! We got our hands on this exclusive pic of Rooney Mara deep in character as the social misfit/superhacker who's teaming up with Daniel Craig to solve the decades-old mystery behind a teenage girl's disappearance.
Could the pressure of the search finally be getting to the hard-as-nails Salander? Normally she's cool, confident and collected. Or could a deep, dark secret she's been carrying be gnawing away at her, exposing the vulnerable side she strives so hard to hide? Rarely do we see her in an anxious state like this one...and we never thought we'd see her do anything like biting her nails. Even the hardest exterior can crack under the pressure.