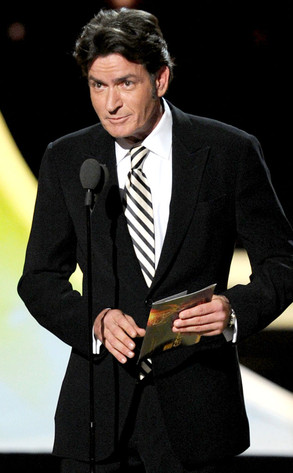 Kevin Winter/Getty Images
Charlie Sheen came, he saw, and he took the high road.
And that was about it. No jokes, no asides, no nothing but earnest (on the surface, anyway) words of support for his former Two and a Half Men colleagues—many of whom, including Jon Cryer and cocreator Chuck Lorre, were in the audience tonight.
So, what did Sheen have to say before presenting the Outstanding Actor in a Comedy Series Emmy to Jim Parsons, who, ironically, stars on the Lorre-created Big Bang Theory?