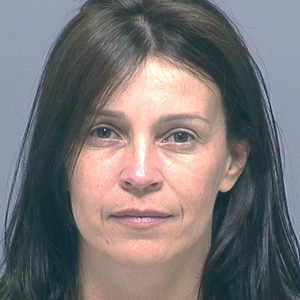 Mark Sullivan/WireImage.com
It's a different Baldwin who's found herself on the wrong side of the law.
Daniel Baldwin's estranged wife, Joanne, was sentenced to 10 days in jail today in Portland, Ore.,  for violating her probation on a DUI charge, which was duly extended by two years.
So what did Joanne, who's currently prohibited from coming anywhere near her actor hubby, have to say for herself?
"I've been broken," the former model, flanked by her attorneys, told the judge, per the Lake Oswego Review.
Because she's been behind bars in Clackamas County Jail since July 13 after admitting to drinking alcohol while on probation, Joanne's new sentence will include credit for time served. Upon her release, the former model will be fitted for a SCRAM alcohol-monitoring ankle bracelet. The 41-year-old also vowed to attend counseling and AA meetings upon her release.
Municipal Court Judge Bruce Shepley, expressing sympathy for the pain she's endured because of her addictions, suggested that Joanne's request to visit family in Britain in September would most likely be granted.
The day before she landed in jail, Daniel had filed for divorce and a restraining order against his missus, claiming she'd become violent while under the influence and had threatened to kill him. He was not in court today to see the sentencing go down.