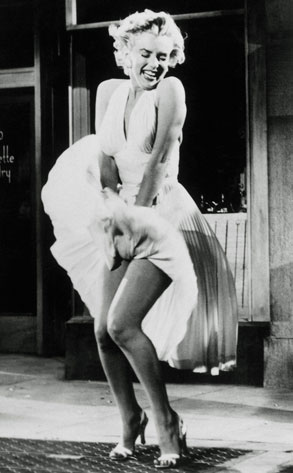 Rex Features via AP Images
Die-hard Marilyn Monroe fans will spare no expense to get a little piece of the star.
The ivory dress that the screen legend wore in the famous subway scene in The Seven Year Itch was snapped up at auction for a whopping $4.6 million in Beverly Hills this weekend. Add another $1 million in fees and the dress cost a cool $5.6 million.
So who decided to sell off this piece of movie history? Turns out it was another Hollywood legend...