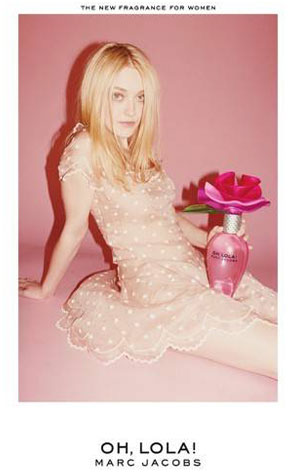 Marc Jacobs
Marc Jacobs just can't get enough of Dakota Fanning.
The 17-year-old actress, who starred in the designer's apparel ads way back when she was just 12, is striking a pose again for Jacobs as the face of his new Oh, Lola! fragrance.
And a sneak peek of the ad by Women's Wear Daily reveals Dakota in a provocative position that's signature M.J.