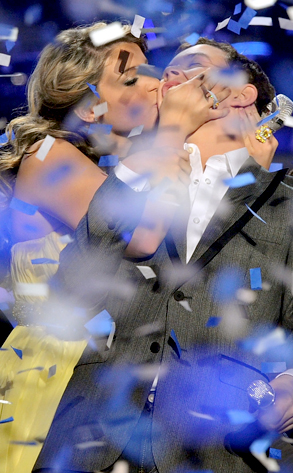 Kevin Winter/American Idol 2011/Getty Images
American Idol scored its biggest finale in three years. Dancing With the Stars scored its biggest season ever. NCIS, NCIS:LA and Sunday Night Football each did, too.
For most of TV's top shows during the just-concluded season, viewership was up.
Meanwhile, a healthy Memorial Day Hangover aside, the box office has suffered double-digit declines in attendance and ticket sales.
What's up?