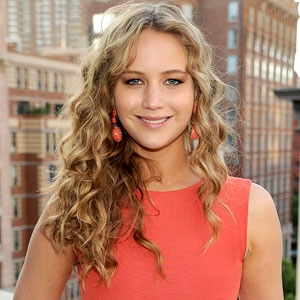 Dimitrios Kambouris/WireImage.com
Yowza! The final tributes have been cast, joining Jennifer Lawrence and many, many talented actors in The Hunger Games!
Rounding out the motley crew of 24 kids sent to fight to the death in the sadist government-run games, the movie versions of Cato and Clove have been found in—surprise, surprise—two young but experienced actors:
Isabelle Fuhrman and Alexander Ludwig.
What these two teens lack in stunt experience (unlike the majority of the tributes previously cast,) they make up for in acting background.
Fuhrman, who has been cast in the pivotal role of Clove, is best known for playing the creepy Esther in Orphan, alongside Vera Farmiga and Peter Sarsgaard.
The fourteen-year-old actress also played Gretchen Dennis opposite Jennifer Love Hewitt on Ghost Whisperer, which garnered her a Young Artist Award nomination and will appear as a lead in the upcoming Salvation Boulevard alongside Pierce Brosnan, Jennifer Connelly, Marisa Tomei and Ed Harris.
Ludwig, 19, who will be playing District 2's Cato, is currently enrolled as a theater major at the University of Southern California. But you may recognize this Canadian cutie as Seth from 2009's Race to Witch Mountain—or Will from The Seeker: The Dark is Rising.
In the Suzanne Collins novel, Ludwig and Fuhrman's characters are a part of a group known as the Careers, ambitious and well trained teen killers who frequently volunteer to participate in the Hunger Games.
Cato and Clove are well-fed kids from a district that specializes in the profitable production of nuclear weapons after the war and their characters play, let's say, pivotal roles during the 74th Hunger Games.
What a fun summer vacation for all these youngins to film together in North Carolina!
Now the real question is, which tribute teams will be swapping mates and making real-life love connections?
You know it's bound to happen. Hello, Robsten?