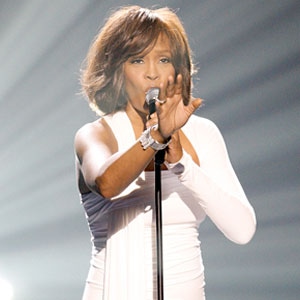 Craig Sjodin/ABC
Whitney Houston is back in treatment.
The troubled singer is currently enrolled in an outpatient program for drugs and alcohol, Houston's spokeswoman confirms.
So when's the embattled star expected to finish rehab this time?
No word yet on how long this latest recovery stint will be, as the rep says Houston voluntarily entered the program in order to keep up her "long-standing" recovery process.
The 47-year-old Houston has lately been working on recovering her career. She released a comeback album in 2009 and headed out on the road to promote it in 2010. The tour suffered from a number of dates getting cancelled due to illness as well as horrible reviews.
In February 2010, Houston's camp issued a statement saying she was still in fighting form after a Brisbane show gone wrong, during which she stopped in the middle of singing "I Will Always Love You" to sip water.
Leaving aside the past problems of her ex Bobby Brown, the "So Emotional" singer's own drug drama goes way back: In 2000, she was busted at Hawaii's Kona International Airport for trying to sneak a bag of pot past airport screeners.
In 2002, she spilled details of her drug use to Diane Sawyer admitting that she's experimented with cocaine, marijuana, alcohol and pills, but swore that the "party's over." She first entered rehab herself in March 2004 to deal with a substance abuse problem, but left after just five days. She returned a year later.