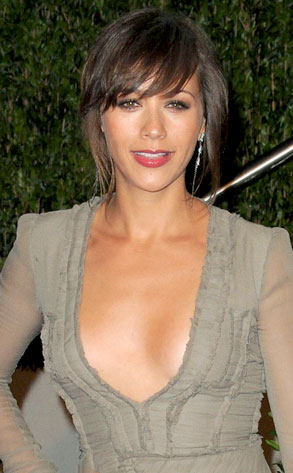 Jordan Strauss/Getty Images
Rashida Jones is the perfect catch. She's beautiful, talented, smart (she went to Harvard, people!) and her parents are music maestro Quincy Jones and model turned actress Peggy Lipton.
But there's one hitch, fellas—Rashida may not be the marrying kind.
"Things are changing so much," Jones says. "Especially this country, we have kind of failed with marriage. We're so protective of this really sacred but failed institution. There's got to be a new model. I don't know what it is, but maybe it's like 10 years with a lease to buy or rent to own."
The Parks and Recreation star has good reason to be talking relationships. Her new movie Monogamy (out on Friday) is about an engaged couple (Jones and Julie & Julia star Chris Messina) on the verge of getting married but dealing with the question of infidelity.
So does Jones believe in monogamy? Read on to find out. Plus, what she told me about pursuing a music career, acting opposite Kermit the Frog and the hotness of Garrett Hedlund and Andrew Garfield...