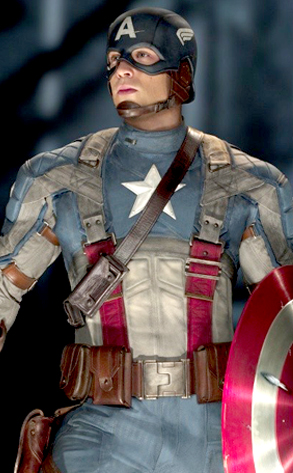 Jay Maidment/Marvel Studios
Do other movies stand a chance against Chris Evans' First Avenger?
Captain America isn't hitting theaters until July, but the start of 2011 has featured one reveal after another into the superhero's world. No other highly anticipated summer blockbuster can match the Captain's output. (We're looking at you Harry Potter...Would it kill you to put out a few more glimpses?)
And this week is no different. Marvel has released a series of new shots that have us planted on the edge of our seats with anticipation—awesome peeks at that iconic uniform, a nice helping of archenemies in the making and, of course, plenty of action.