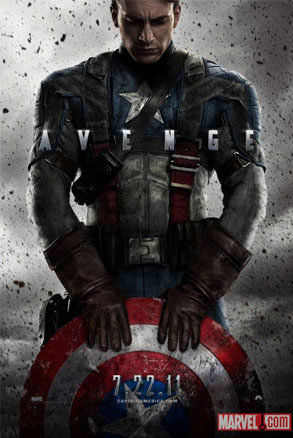 Marvel
Captain America: The First Avenger is already dominating the summer blockbuster lineup.
Last Sunday, you know, during that whole big Super Bowl extravaganza, movie studios unleashed a wave of sneak peeks upon us. But among all of them—Pirates 4, Thor, Transformers 3—we think that Captain America had the most first-look goodness. Goodness that is generating a lot of buzz following the big game.
And now as we take a look at the first official poster, we wonder: With all this new excitement, do other movies stand a chance at topping this highly anticipated superhero flick?