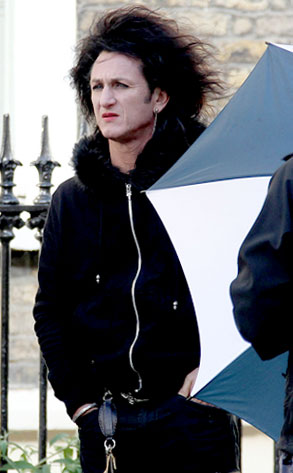 WENN.com
No babes, that's not the love child of Russell Brand and Susan Boyle—much to the relief of Katy Perry, no doubt. It's someone far more worthy of a double-take: Sean Freakin' Penn!
Sporting bride-red lipstick, guy-liner, and a blowout from hell, Sean is looking, well, not great on the Dublin set of his next flick This Must Be The Place. (He plays a rock star looking for revenge, in case you were still confused about this WTF-worthy makeover).
So what the ef would you do with him?