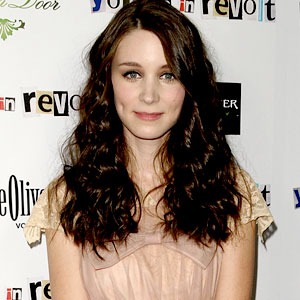 Jason LaVeris/FilmMagic
It has been decided.
Rooney Mara just landed the role of a lifetime as Lisbeth Salander in the much-hyped American version of Stieg Larsson's novel The Girl With the Dragon Tattoo. She's set to star alongside Daniel Craig and Robin Wright in the cult favorite book-turned-flick. We think it should also be starring Kristen Stewart, but alas, we digress.
So, the one question we've got now is...Who the hell is Rooney Mara?!
1. She's got famous relatives but humble beginnings: Mara, 25, attended New York University and studied psychology and social policy before pursuing a career in acting. Her great-grandfathers founded the New York Giants and the Pittsburgh Steelers, and her older sister, Kate Mara, is an actress with film credits including Iron Man 2, Brokeback Mountain and brief stints in 24, Entourage and Nip/Tuck.
2. You've seen her before...probably: After some bit parts in television shows like ER and Law & Order: SVU and a few small-time movies, Rooney recreated iconic heroine Nancy Holbrook in the 2010 reboot of A Nightmare on Elm Street. Critics were generally meh on the flick, but didn't completely discount Mara's performance as the gal who carried the film, which is arguably the closest role she's played to Lisbeth.
3. You'll see her again...real soon, this time: Mara has a leading role in The Social Network, you know, that movie about Facebook starring Jesse Eisenberg and Justin Timberlake. In the opening scene, she breaks up with her boyfriend, Mark Zuckerberg, who later goes on to found Facebook. The film involved some major Hollywood bigwigs behind the scenes, like Aaron Sorkin and David Fincher (who's directing Dragon Tattoo), so get ready to see Rooney stretch her acting chops before buying your ticket for Dragon.
4. She oversees her own charity: Mara is the chief overseer for Faces of Kibera, a charity she began to provide food, shelter and medical care for orphans in the Kenyan neighborhood of Kibera. At 21, she had already studied nonprofits in college and began the organization to build an orphanage in the province. Despite her blossoming acting career, she says she'll keep doing the Good Samaritan thing as well.
5. She beat out tons of A-listers to get this role: Let's face it: It seemed like every young actress in Tinseltown was vying for this role. Just a few of the high-profile names Rooney was in competiont against: Ellen Page, Carey Mulligan, Natalie Portman and Alice in Wonderland's Mia Wasikowska. Also on the short list for the part, and with a rather large constituency supporting her, was Twilight's Kristen Stewart.
We were in the Kristen camp, but now that the part's officially gone to Mara, we'll bide our time and wait to see how she handles the role. Let's face it: Daniel Craig's no Robert Pattinson, after all.