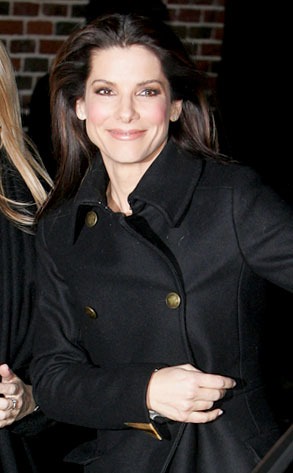 PacificCoastNews.com
You know what's going on in Sandra Bullock's personal life these days? No? Well, that's just the way she wants it. Though here's one tidbit she probably doesn't mind letting slip:
Thanks to her one-two punch of The Proposal and The Blind Side, Bullock bagged a whopping $56 million last year, along with the title of Hollywood's Highest Paid Actress of 2009. (Little Louis is up for quite the inheritance.)
The number-crunchers over at Forbes concocted the list, which also saw Reese Witherspoon pocket a reported $32 million and the No. 2 spot despite a curiously movie-less 2009 (her money was upfront pay for this year's work).
Cameron Diaz also banked that much to tie for second, while Jennifer Aniston, despite a pair of box office stinkers, was next with $27 million. Rounding out the top five: Sarah Jessica Parker, whose Sex and the City 2—also less than critically praised—earned her a cool $25 million. Well done, ladies.