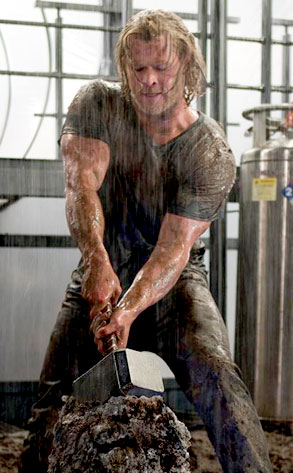 Marvel/Paramount Pictures/Zade Rosenthal
God of thunder? More like god of biceps.
Marvel has released a new shot of Chris Hemsworth as the titular character in its upcoming Thor, and saying the former George Kirk has seriously beefed up is a big understatement.
There'd been some doubt as to whether Hemsworth would be able to pull of the part. And the mysterious, shadowy shots we'd seen up to now only fueled that speculation.
We're guessing these shots will put that debate to rest. We're also wondering if Miley Cyrus is going to suggest to BF Liam Hemsworth, Chris' brother, that they spend more time with his older sibling.