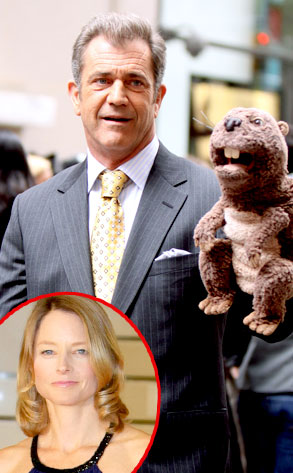 INFdaily.com; AP Photo/Shizuo Kambayashi
Jodie Foster may be regretting giving her ol' pal Mel Gibson a job.
Foster is currently putting the finishing touches on The Beaver, a dramedy she not only directed, but costars in with the embattled actor. Gibson plays a man who develops a friendship with a hand puppet.
With Gibson's reputation taking a hit, it's not looking good for the $20 million flick...