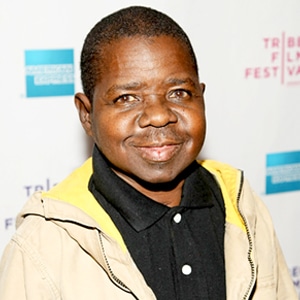 Michael Loccisano/Getty Images
Gary Coleman has been hospitalized in Utah in critical condition.
The former Diff'rent Strokes star, who lives in the state, was transported from his home to a local hospital on Wednesday afternoon, E! News has confirmed. He is currently in the ICU at Provo's Utah Valley Regional Medical Center.
But so far the details are sketchy.
Beyond saying that he was in critical condition, hospital spokeswoman Janet Frank said she could not discuss Coleman's treatment.
Coleman's manager was also trying to process the situation.
"We're just getting bits and pieces right now, so there's really nothing to report," he told E! News. "If there's anything to announce, we'll let you know."
While the circumstances surrounding his hospitalization remain unclear, Coleman's brother-in-law told TMZ that the 42-year-old actor sustained a head injury during a fall.
This is Coleman's third hospitalization this year, after suffering seizures in January and February.
After his January trip to the emergency room, Coleman told E! News that he wasn't overly concerned about his health.
"My doctor seems pretty content, so I'm pretty happy with that. As long as he's content, I'm content," Coleman said.
"I got 40 years in me yet. I ain't going nowhere. A lot of these heiresses and a lot of these multibillionaire people, you know, they're dying here lately. I don't understand that. I don't know why that's happening. But it's certainly not happening on my side of the street."
(Originally published May 27, 2010, at 1:37 p.m. PT)