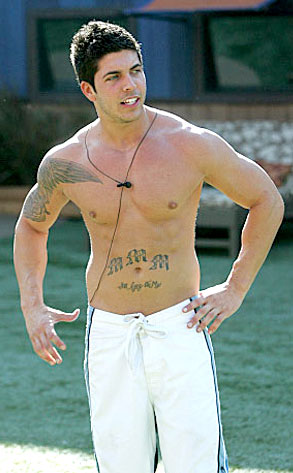 CBS
We feel Julie Chen would frown on this behavior.
Six months after Big Brother 9 winner Adam Jasinski was collared after trying to sell 2,000 oxycodone pills to an undercover DEA witness, bad boy Matthew McDonald was indicted Monday for being in league with his former housemate to deal the painkiller on the street.
And that comes a week after McDonald was busted for allegedly beating up his pregnant fiancée. Unrelated to today's indictment, the 26-year-old was rearrested Tuesday for supposedly trying to talk his girlfriend out of going forward with the case. He's facing charges of assault and battery and aggravated assault and battery.