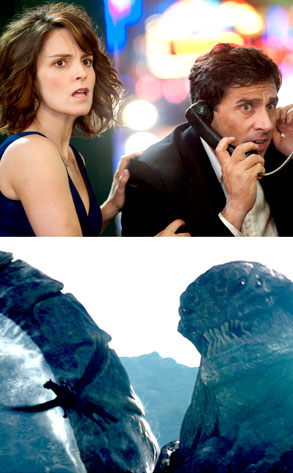 Myles Aronowitz/20th Century Fox; Courtesy of Warner Bros. Picture
No one does a date night on Sunday. As Date Night can attest.
The couples-appealing Steve Carell-Tina Fey comedy fell about $2 million shy of yesterday's estimates final numbers show, and dropped to second place in the weekend box-office standings behind Clash of the Titans.
While nearly every top 10 movie was off from projections, Date Night was so off it barely held off third-place's How to Train Your Dragon. Here's a look at the weekend's final numbers and rankings, per Exhibitor Relations: