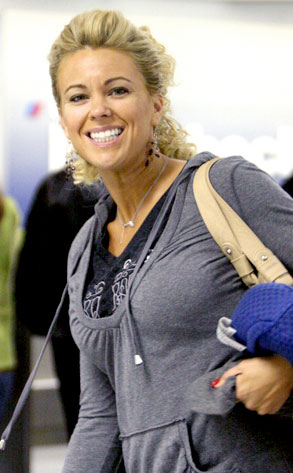 NATIONAL PHOTO GROUP
Kate Gosselin just landed a television show and a series of specials.
Take that, Jon!
While Jon & Kate Plus 8 may be a thing of the past, it's not completely dead—Kate Plus 8 is set to live on in specials, TLC announced this morning.
Back in November, Jon tried to put the legal kibosh on having his kids appear on the cable channel. He and the network eventually reached a truce, but the same can't be said for him and the current Dancing With the Stars contestant. While details of the deal paved the way for Kate's return to the tube, Jon filed for primary custody of the eight just yesterday.
Well, too bad. Kate's first special—about her new role as a single mom—is set to air sometime in June. And that's not even half of the paso doble princess's upcoming screen time...