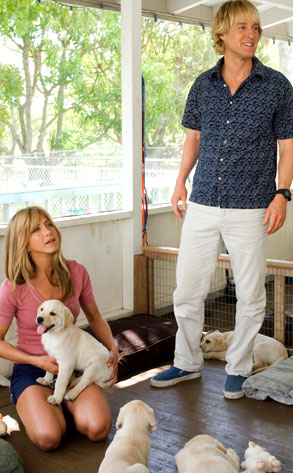 Barry Wetcher/ Fox
Hey, we're not too proud to admit it: We were totally in puppy love with Marley & Me. If there are two things we're a sucker for, it's cute-ass pooches and Jennifer Aniston flicks. So you'd think we'd be totally excited when we caught word that they're making another film about the crazy canine, right?
Well, forgive us for questioning, but how the hell will there be a Marley & Me 2 when Marley, you know, went to that big dog house in the sky at the end of the first movie?
Or is it just going to be called Me?