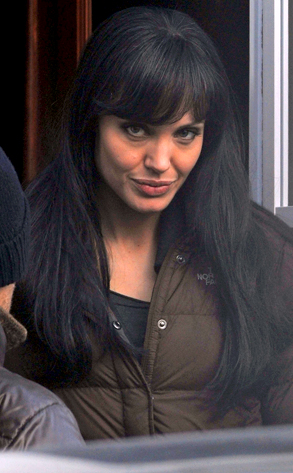 James Devaney/Getty Images
Being cast as a villain in the tabloids all those years must have provided some training ground.
Angelina Jolie is in talks to star as Maleficent, the evil fairy godmother from Sleeping Beauty, in a new live-action version of the Disney classic, which would be retold from the baddie's perspective.
Guess working with Johnny Depp is all the recommendation Tim Burton needs. However, the Alice in Wonderland director—who continues to prove just how adept he is at reworking classic fairy tales—has a much more tenuous involvement in the project and, per the Los Angeles Times, has yet to decide whether to take on the movie. It's also unclear whether Jolie's interest hinges on his own.
In any case, it would mark one of the few family-friendly films in the family-collecting actress's career (fighting pandas and sharks and bosomy video game vixens excepted). We think Jolie would be positively bewitching.