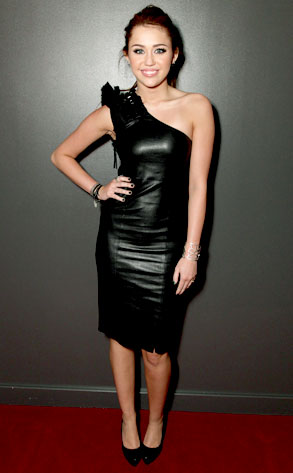 Eric Charbonneau/Le Studio/Getty Images
Now that Miley Cyrus is ditching her Hannah Montana roots to become a serious actress, we just had to know what she thought about young actresses playing roles that are seen as, uh, more adult. You know, just like Dakota Fanning and K.Stew's dabbling in sex, drugs and rock 'n' roll in The Runaways.
So will we see the babe playing more risqué parts in the future?