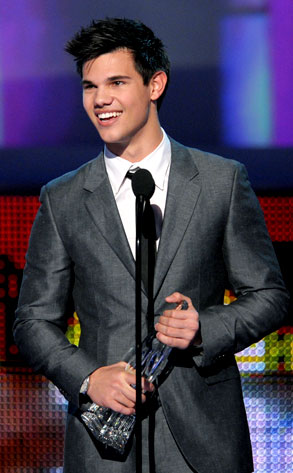 Kevin Winter/Getty Images for PCA
Taylor Lautner's latest project should please fans and detractors alike.
For those who love him, it's more screen time; for those who hate him, it's a chance to see the hunky teen get pulled limb from limb.
The New Moon star has landed yet another muscles-required role, this time that of action hero Stretch Armstrong in an upcoming Universal film based on the Hasbro toy.
Which, by the way, will be shot with that snazzy new 3-D technology.
"In the past two years, Taylor has emerged as a real star at the global box office," says Universal Pictures cochair Donna Langley. "He brings the perfect balance of energy and athleticism to the role of an unlikely superhero with a fantastic super power. We couldn't be more pleased that he has agreed to be our Stretch."
Expect Stretch Armstrong to spring into theaters in 2012.