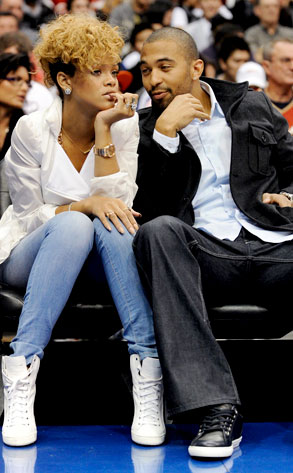 Kevork Djansezian/Getty Images
It's Grammy time again, folks, and this year we're happy to report Rihanna will be in attendance at the awards show, rather than in admittance to the hospital like she was last year.
Thankfully, Ri-Ri has moved on from that hideous woman-attacker Chris Brown, and despite the fact the pop princess claims she's single, we can swear she's still very much dating muscle-tat man Dodger Matt Kemp.
However, E! can also confirm that her new boy will not be attending the Grammy Awards with her on Sunday.
Yikes, trouble in paradise already?