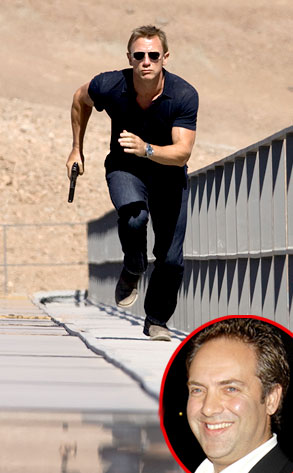 Columbia Pictures; Dan Herrick/ZumaPress.com
Britain's most famous spy could be getting some high-class help for his next adventure.
No, not Miss Moneypenny.
Away We Go director Sam Mendes, an Academy Award and Golden Globe winner for American Beauty and British theater vet, may direct the next Bond adventure, according to the Hollywood Reporter.
This would be the 23rd installment of the sexy spy series, and the first directed by someone married to Kate Winslet (who would be a winning Moneypenny, if we may be so bold as to make a casting suggestion.)
Hunky Daniel Craig will suit up again as 007, and Frost/Nixon screenwriter Peter Morgan is said to be providing the double entendres along with series vets Neal Purvis and Robert Wade.
As long as they come up with a better title than Quantum of Solace, we're in.