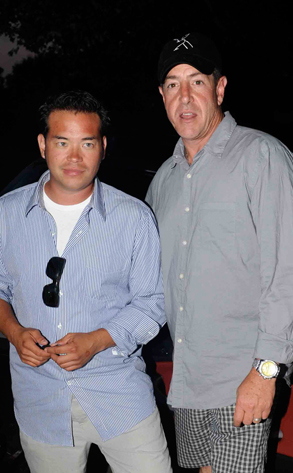 INFdaily.com
With friends like these, who needs tabloid reporters?
Jon Gosselin is the latest victim to fall prey to Michael Lohan's seemingly ever-present recording devices, with Lindsay's father now leaking audio from a phone call earlier this year with the reality dud dad.
We'll give him this, Lohan certainly managed to get Gosselin talking during the nearly four-minute call, spouting off on his exclusivity contract with TLC, dishing on his relationships with Hailey Glassman and Kate Major, pronouncing he will not—repeat not—be "scare tactic'd," and...one more thing...what was it?
Oh, yeah. Pedophiles.
"I mean, I put my kids out there to every pedophile on the planet and they never got paid for it?" he said in the tape obtained by Radar Online. "It's disgusting."
It's disgusting all right...