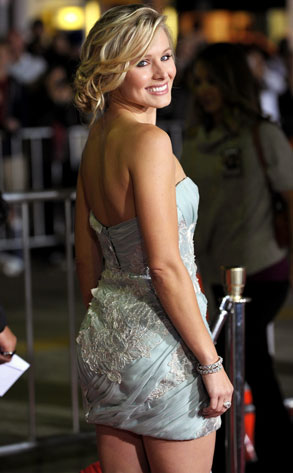 John Shearer/Getty Images
Kristen Bell is in a lot of pain these days.
"I've started dance rehearsals and my neck is sore and my inner thighs are so sore," Bell told me at last night's Vanity Fair-hosted launch of Guess?'s new T-shirt benefiting Invisible Children.
No, the actress is not training for a stint on Dancing With the Stars. She's getting ready to start shooting Burlesque, director Steve Antin's upcoming drama in which she and Christina Aguilera costar as rivals at a Hollywood burlesque club owned by a former dancer played by Cher.
Rounding out the cast is Twilight stud Cam Gigandet, Julianne Hough and Stanley Tucci.
So just how much skin will Bell and the other young starlets be flashing in the film? Sounds like a lot, but...