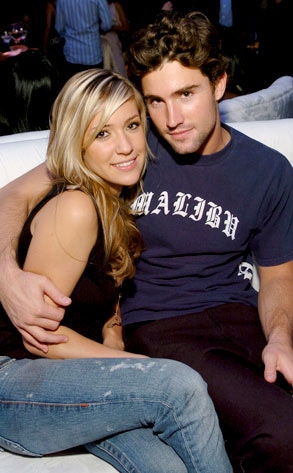 John Sciulli/Getty Images
Listen up, boys. If you want to get close to Kristin Cavallari, you better not be boring in bed.
Remember how The Hills' new queen bee said in the new trailer that sex with ex-boyfriend Brody Jenner was "very vanilla"?
She explained that comment a little more last night at the Unite Unveiled party she hosted at Skybar.
"We just...didn't really do anything out of the box," she laughed.
Just because Brody was blah between the sheets doesn't mean she wants to jump on the John Mayer train.
Yesterday, she told Ryan Seacrest that Mayer asked her out but she declined, saying she "didn't need to be a notch on his belt."
And last night, she said she wouldn't give him another shot.
As for what the Laguna Beach alum will bring to The Hills that Lauren Conrad lacked...
"I'm very honest and don't really have a censor, which makes for good reality TV," she said.
Despite appearances in last night's episode, Kristin can play nice with her costars.
After her hosting duties were done, she said she was heading to a Hills cast and crew party.
The supposedly bitchy blonde also just became ambassador to the One Kid, One World charity, to which she donated $5,000.
_______
Missed John Mayer's denials about dating Kristin via Twitter? Get caught up here.