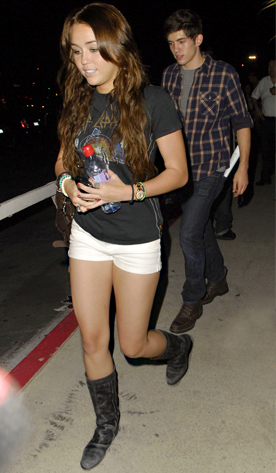 Fame Pictures
The last we heard about Miley Cyrus' dating life was less than a week ago. She was reportedly spotted sharing a kiss with Liam Hemsworth, her onscreen love interest in the upcoming flick The Last Song.
But I'm told whatever the two may have had going on, it was nothing serious.
In fact, not only did the movie wrap this weekend, but within a couple of hours of landing back in L.A. from the Savannah, Ga., set, Ms. Miley was on a date with a new guy.
Well, not so new...