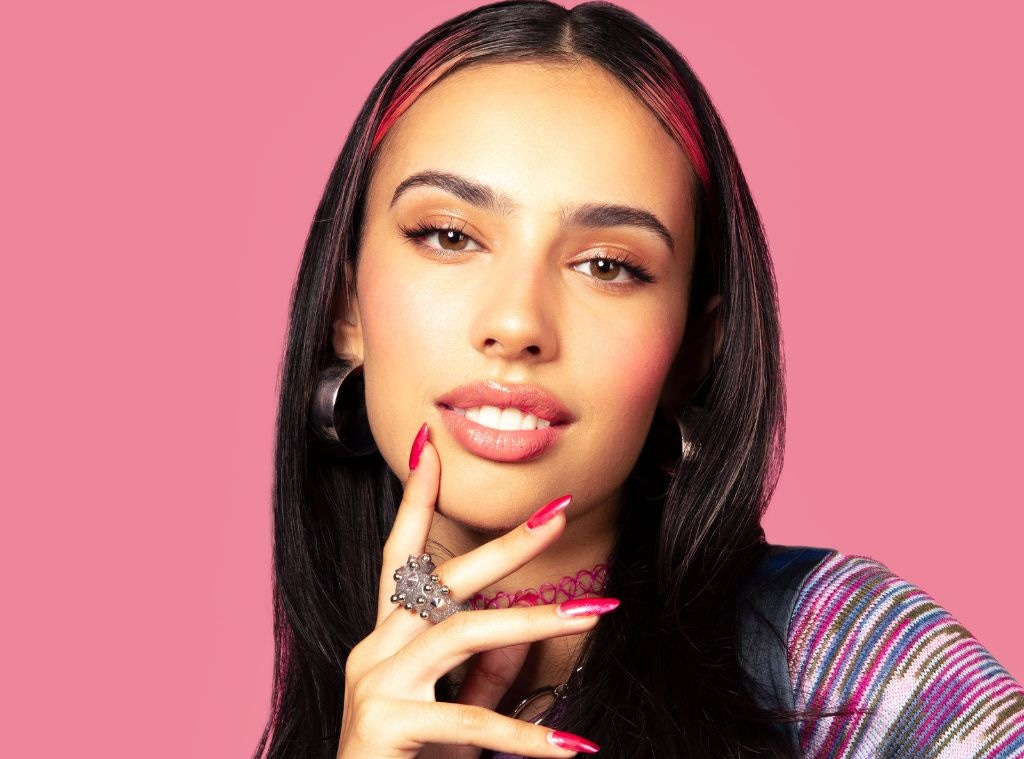 Photo By: Xkylar / Courtesy of Artist Partner Group
We interviewed Kylie Cantrall because we think you'll like her picks. E! has affiliate relationships, so we may get a commission if you purchase something through our links. Items are sold by the retailer, not E!. Prices are accurate as of publish time.
If there's one baddie we can trust to give us all the best beauty and life tips, it's Kylie Cantrall. You may know her as Dani from our fave show High School Musical: The Musical: The Series, but the actress/singer/dancer has also been rocking our world with her latest music. Not only did she empower all the girlies to block our exes in 'Texts Go Green,' but she also shared with E! her personal secrets for feeling her absolute best, whether it's a skincare product or just listening to her feelings. Plus lists all her must-have beauty items and handbag essentials she can't leave the house without.
"I feel like my best self when I'm being my most authentic! Whether that means putting on an outfit that makes me feel like a baddie, experimenting with my hair or maybe just not wearing makeup that day. I always try to listen to how I'm feeling and I always want my look to authentically represent that". She also shares one of her favorite products she's used forever, "I've been using the TruSkin Vitamin C Serum since 2019 and it deserves all the hype! It's literally worked miracles for my dry skin. The craziest thing is, I just announced my collaboration with Tru Skin a few weeks ago, which 2019 me would be freaking out about!! Years of me using their serum really paid off, like that's on manifestation!!".
Apart from telling us how she lives her life to be her most true authentic self, the half-Venezuelan Latinx singer who was born and raised in Los Angeles also shares with E! during Hispanic Heritage Month a bit about the household she grew up in, and how it inspired her to always have this one essential in her bag. "Both of my parents are very spiritual, and I've grown up in a household where crystals were all around the house, so it just became second nature to bring one around with me in my bag. Rose quartz is my favorite stone – it gives me the best vibes :))".
From affordable beauty products to her favorite snacks, read ahead to check out more of Kylie's must-have products that never go missing from her handbag. And if you're like us and can't stop singing "Block his number onto the next", you're going to LOVE her latest single "Elastic" which drops later this month!
Essence Lash Princess False Lash Effect Mascara
"The Essence Lash Princess Mascara is just too good! My makeup artist Caroline used it on my lashes while I was filming an upcoming film and it's been my go-to ever since! And only $4.99?! Like so cute and so affordable. I'm obsessed!!"
Aquaphor Lip Repair
"Aquaphor is another one of my beauty staples and I probably re-apply about 8 times throughout the day… but hey, who's counting? My friends always make fun of me because I literally bring a tub of it with me everywhere. Got to have the lips moisturized at all times, haha!"
Fenty Beauty Cherry Treat Conditioning + Strengthening Lip Oil
"The Fenty Beauty Cherry Lip Oil smells like literal candy and makes my lips feel hydrated and moisturized as ever! I'm also the biggest Riri fan so anything she's using on her lips, I'm gonna try. Gotta trust mother!!"
Justin's Organic Dark Chocolate Peanut Butter Cups
Jurxy Tiny Leather Travelers Notebook
"I always carry a mini journal with me in case I get a spark of inspiration for a song title or lyrics…and even just to write down something funny that my friend said, haha!!"
Canon Powershot A495 Blue Point and Shoot Digital Camera
"My cousin got me this Canon Digital Camera one year for Christmas and it's been such a game changer. It just ups the level of all my photos and gives that Y2K cyber girl aesthetic."
MAC Lip Pencil
"My makeup artist Robert Bryan put me onto this Mac lip liner, and I'm forever changed because of it! It's especially great for those no makeup days where you just want a touch of something on your lips. Just some liner and gloss and you're good to go :)"
Marc Jacobs The Medium Tote Bag
"The Marc Jacobs Tote Bag is not only really cute, but it's so spacious inside and I'm able to carry around so many essentials!! Whenever I wear this bag, I feel like a baddie 'Range Rover mom' haha!!"