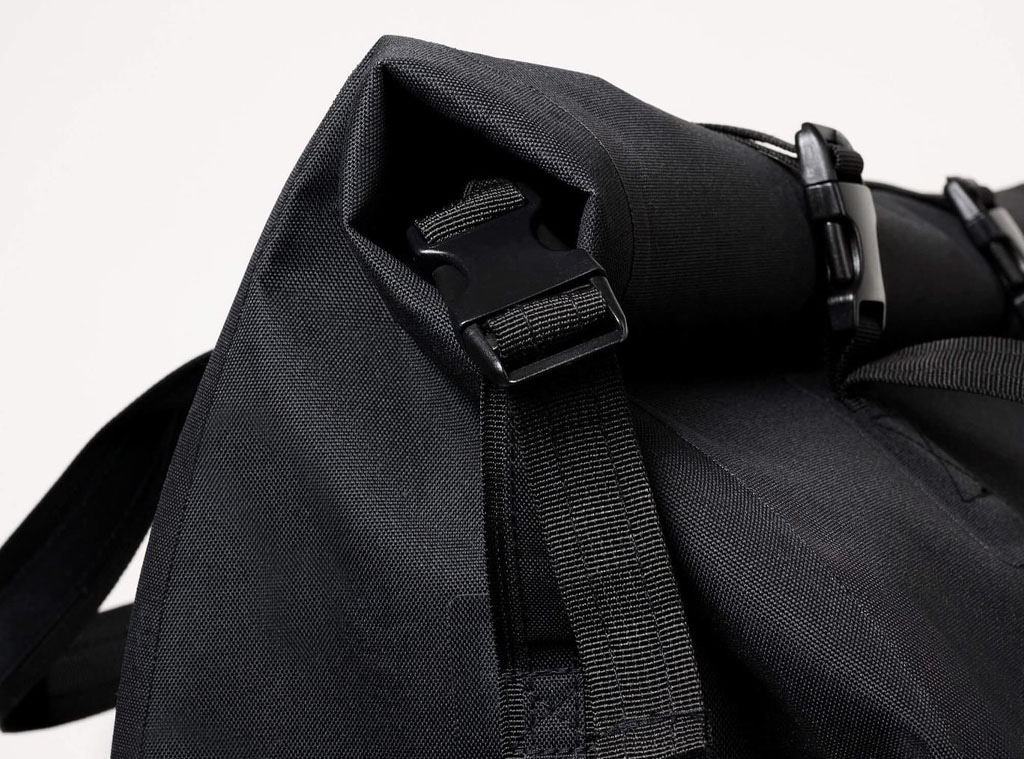 The brands featured in this article are partners of NBCUniversal Checkout. E! makes a commission on your purchase. Prices are accurate as of publish time. Items are sold by retailer, not E!.
Sometimes, you're looking for a bag that offers minimalist style. Sometimes, you want something a little more sporty. And of course, it's always nice when a bag isn't just versatile, but crafted from sustainable fabrics, too. But you can't let a closet already full of bags have one more crammed into the collection, right? So what's the answer?
It's GOT BAG. Described by the brand as "the world's first backpack made of ocean impact plastic," the GOT BAG backpack and its sibling products are timeless essentials that you can feel good about using.
Whether you're in the market for a sleek carryall to keep your necessities nearby on a long-distance flight, or are back-to-school shopping for an easy-open, ultra-lightweight, and padded traditional backpack, GOT BAG has the thing for you.
Below, shop some of GOT BAG's sustainable backpacks, rolltop bags, weekenders, accessories, and more. The Earth will thank you for it. And you can feel good about buying just one more bag for someone whose collection overfloweth, since the GOT BAG can fill almost any need (allowing that someone, ahem, to finally pare down).
GOT BAG Rolltop
GOT BAG's signature carryall is made from "ocean impact plastic," "protects your essentials from wind and weather," and "expands easily," thanks to the brand's signature "flexible rolltop and adjustable side straps." Plus, it also "protects your laptop from scratches" thanks to a separate and removable 15-inch case (included). 
GOT BAG Laptop Sleeve
This minimalist laptop sleeve is "for all those who want to protect their laptop sustainably." According to GOT BAG, "the combination of the waterproof material with a secure zipper closure and a soft lining" act as laptop protection for everyday commutes and longer travel days alike. As a bonus, "the two separate extra pockets on the outside help you to stay organized."
GOT Bag Bottle
GOT BAG's only water bottle "keeps your drinks hot or cold for up to seven hours," according to the brand, so you can always enjoy them "fresh" when you're on the move. It's easy to clean by hand but also dishwasher-safe, and "with the purchase of a bottle, you are supporting [the label's] clean-up program in Indonesia."
GOT Bag Rolltop Lite
The brand says that the Rolltop Lite is "clean, straightforward, [and] designed for minimalists." Like its bigger sibling bag, the Lite still offers you a "secure and expandable rolltop closure with a separate, removable 15-inch case" for your laptop or other personal items. In addition, you'll find an interior pocket with small additional compartments, a padded back, and "sleek, narrow shoulder straps."
GOT BAG Rolltop
Purchases of this Rolltop bag contribute to their partnership with the Coral Gardeners "Save the Reef" foundation.
GOT BAG Weekender
"Solid and adaptable" with "plenty of storage space for your short trips," the Weekender is an all-around utility bag that belongs in every collection. It also "adapts to your bigger plans," thanks to its "flexible rolltop" (of course!), and lets you choose between sturdy carry handles or a detachable,  adjustable shoulder strap depending on your preference.
GOT Bag Daypack
This compact carryall is tailor-made for "spontaneous ocean lovers." It features an "integrated" 13" laptop compartment (as opposed to the 15" removable one of their similar styles), as well as a luggage strap that makes it an effortless part of your travel plan.
GOT BAG Shower Bag
Per GOT BAG, this minimalist pouch is the 'ideal companion for short trips" and "travel essentials" alike. The brand states that it protects your goods on the go "thanks to the waterproof material" and a "super easy-to-wash inside." Ideal for dorm life, camping, and everything in between.
GOT BAG Laptop Sleeve
Surprise! The laptop sleeve is offered in an additional size for larger PCs.
GOT BAG Passport Cover
Described by the brand as "ultralight" and "insensitive" to jostling, GOT BAG's passport cover is a sleek and environmentally friendly way to keep an essential on-hand.
GOT BAG Rolltop
Here, you'll find all of the features in the traditional Rolltop bag, but in an everyday black. For the New Yorker in you.
GOT BAG No Rolltop
As the cheeky name implies, the "No Rolltop" bag features a more streamlined take (aka, no rolltop) on the line's bestselling design.