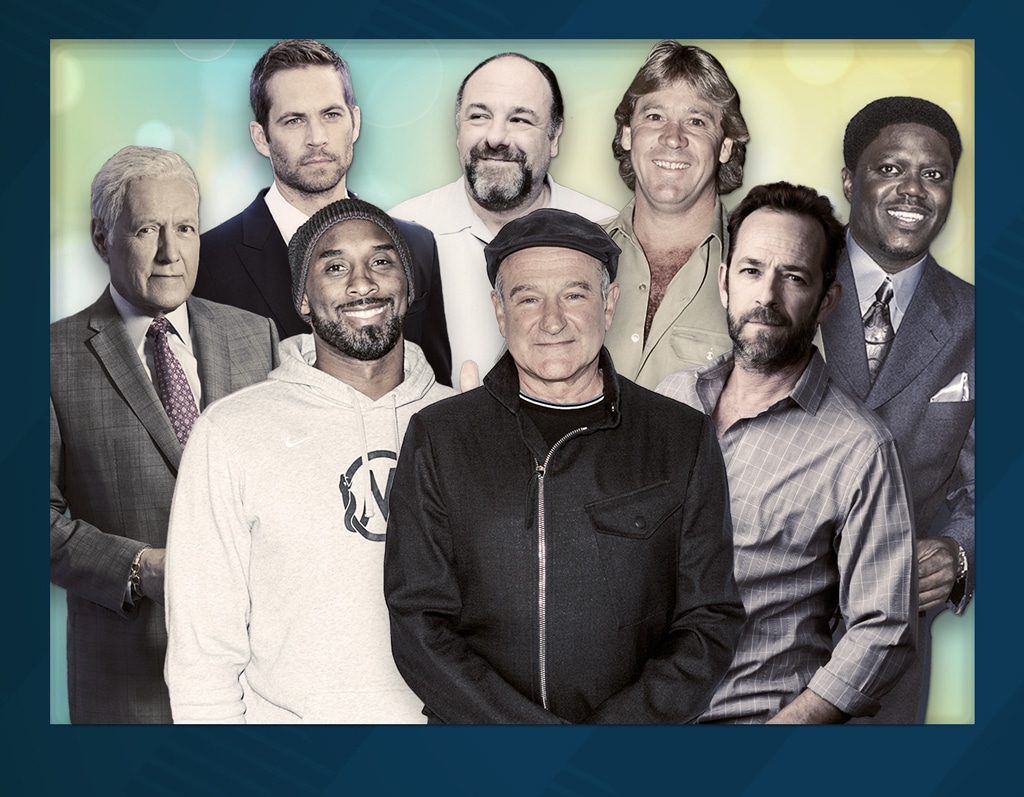 Getty Images; Shutterstock/E! Illustration
I haven't watched an episode of Jeopardy! since March 2019. 
 
Though a 7 p.m. staple in my house growing up, I said goodbye to Alex Trebek and his devotion to all things trivia long before the world did in November 2020. Because, 24 days after Trebek shared his devastating stage four cancer battle, my dad lost his own.
 
What you don't expect about mourning such a monumental loss is how it creeps up on you, ready to attack during the most mundane of times. There's the sucker punch to the gut when you're not sure which cable package to buy for your new apartment and your immediate reaction is to ask dad. Then there are the inside jokes that no one else will laugh at but him. Or when you just want to shout out the correct response to the daily double to impress your dad who, like Trebek, always had the answers. 
 
What is grief for $2,000?
It's a question Trebek's oldest daughter Nicky knows all too well. After her dad passed, she stepped away from her role as the show's production coordinator—and can't bear to look back. "To be honest," she told CBS This Morning's Gayle King in March, "my family, we haven't watched any [episodes] at all…To me, it was his show. It was his show and it's difficult for me to carry on on the show."
And while I've learned it's impossible to predict those everyday moments that might spark pain, there are some you can prepare for: Anniversaries, birthdays, milestones that you frankly know are just going to suck. And, for me, Father's Day. Tributes are splashed across my Instagram feed, my inbox is filled with last minute reminders to buy a gift and every restaurant is packed with families saying cheers to their patriarch. The overwhelming joy is inescapable. 
But in planning our Father's Day coverage here at E!, I made the decision that I'm not going to sit today out anymore. I am going to celebrate—and you should too. 
Because while it's crushing to think about all the fathers we've had to say goodbye to, we've gained countless memories and immeasurable wisdom along the way. Trebek taught us to stay curious while Kobe Bryant taught us to work harder than ever before. Robin Williams reminded us to smile and Steve Irwin showed us how to seek adventure. When I asked my friends what they learned from my dad, they said laughing makes life easier—and a good meal makes everything better. 
Watch:
Remembering Kobe Bryant's Journey: E! News Rewind
So today, join me in grabbing a pastrami sandwich—an Ethan Blynn favorite—and let's celebrate these everlasting legacies. In the words of their kids, here are how these dads are remembered…