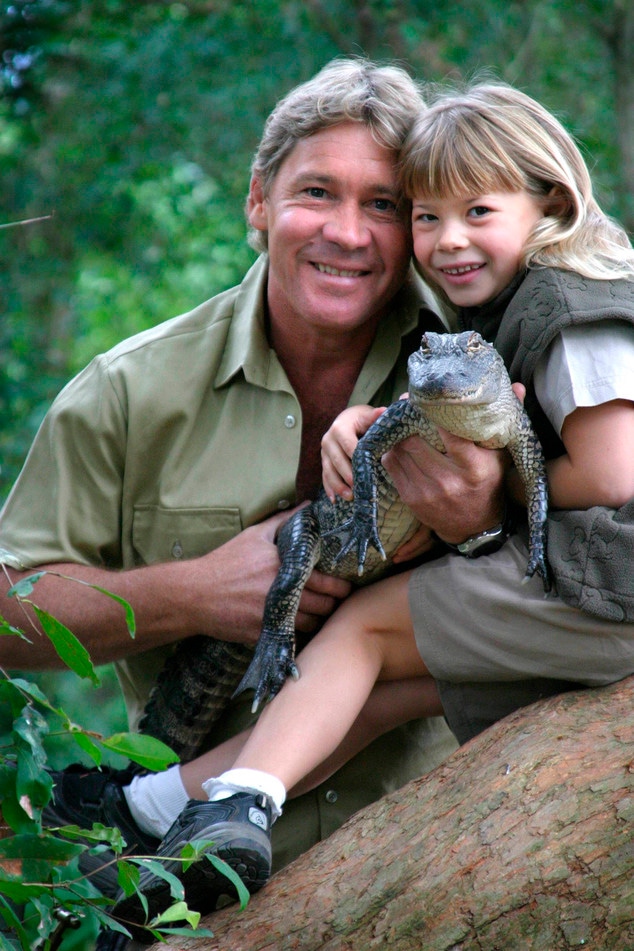 Newspix/Getty Images
Bindi Irwin is remembering the legacy her father left behind exactly 14 years after his tragic passing. 
Australia's sweetheart was just 8 years old when Steve Irwin suffered a fatal stingray wound on Sept. 4, 2006. Bindi, now 22, has dedicated her life to continuing his mission as a wildlife conservationist. 
In honor of the painful milestone, she took to Instagram with a childhood photo of her and her beloved dad playing at the beach. 
"You're always in my heart," Bindi captioned it. 
Bindi's mom, Terri Irwin, also shared a heartfelt tribute to her husband and reminded fans of her strength throughout the ordeal.
"This is a particularly poignant moment in time for me," she tweeted. "Today marks 14 years since I lost Steve, after 14 wonderful years of marriage. I feel that I have a choice: celebrate love or struggle with grief. I choose love."
Weeks after Steve's death, thousands of mourners gathered at the Australia Zoo to pay their respects to the Crocodile Hunter. Bindi delivered a moving eulogy, in which she called Steve her "hero."
"I don't want daddy's passion to ever end," she shared at the time, adding, "I want to help endangered wildlife just like he did." 
Through her ongoing work with the Australia Zoo and Wildlife Warriors, she's done exactly that.
Watch:
Bindi Irwin Pregnant With Her 1st Child
Looking toward the future, Bindi and husband Chandler Powell are preparing to welcome their first child together. 
The couple, who married in March, announced Bindi's pregnancy on Aug. 11. 
"Though I'm still in my first trimester," she told her followers, "we really want you to be part of our journey from the beginning of this new life chapter. We couldn't wait to share the news as this beautiful little being has become the most important part of our lives. Your support means the world to us."