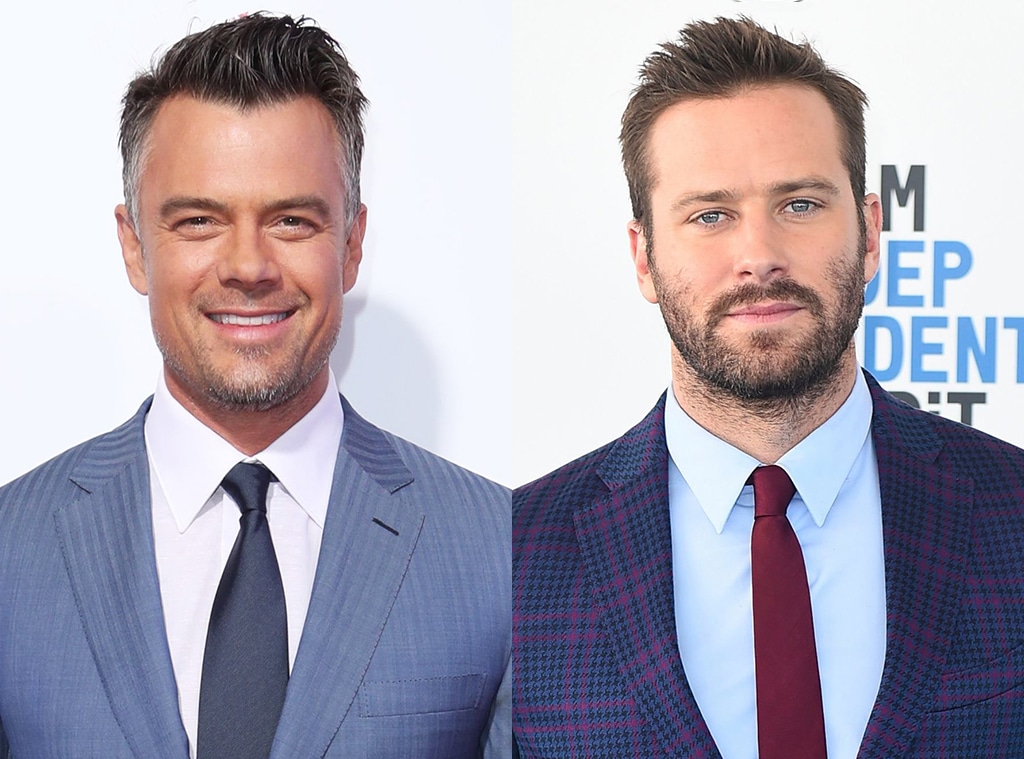 Matt Baron/Shutterstock; Jordan Strauss/Invision/AP/Shutterstock
Josh Duhamel knows his latest role is a little bit tricky.
No, it's not necessarily about the script. And it certainly has nothing to do with sharing the screen with Jennifer Lopez. But before Josh signed on to star in Shotgun Wedding, Armie Hammer was the lucky actor who originally secured the role.
After he stepped away from the project, Armie received an e-mail from his replacement. Josh's message may catch some fans by surprise.
"I know Armie a little bit, and when I knew I was gonna get the part, I emailed him and said, 'Listen, I know you are going through it right now, I don't like to get roles like this and I just wanted to let you know that I am thinking about you and good luck, get through it,'" the Las Vegas actor shared with Man About Town. "He emailed me right back and said thank you so who knows, hopefully he gets through it."
Back in January, Armie stepped down from the role amid a scandal involving unverified accusations about his sexual fantasies. Although the Call Me By Your Name actor said he was not responding to the "bulls--t claims," he did explain his departure from the project.
Watch:
Josh Duhamel Gushes Over Costar Jennifer Garner
"In light of the vicious and spurious online attacks against me, I cannot, in good conscience now, leave my children for four months to shoot a film in the Dominican Republic," Armie, 34, told E! News in a statement. "Lionsgate is supporting me in this and I'm grateful to them for that."
A production spokesperson for the movie also confirmed the news to E! News saying, "Given the imminent start date of Shotgun Wedding, Armie has requested to step away from the film and we support him in his decision."
While Josh was quick to admit this is "not how I like to get roles," the show ultimately went on.
During his interview with the publication, the 48-year-old actor said he was a little anxious to start shooting. "I always get nervous," he explained. "For me, it's getting through that first day, the first couple of scenes, then you start settling in. It's like showing up to a new school."
Ultimately, filming in the Dominican Republic wrapped and without giving away spoilers, it's safe to say Josh and Jennifer were a perfect match for the big screen.
"She's fantastic," Josh raved during a recent appearance on The Tonight Show Starring Jimmy Fallon. "I've known her for years, and it sort of came to my attention that the job became available, and I got a chance to meet with her. It was like rekindling an old friendship with an old friend."