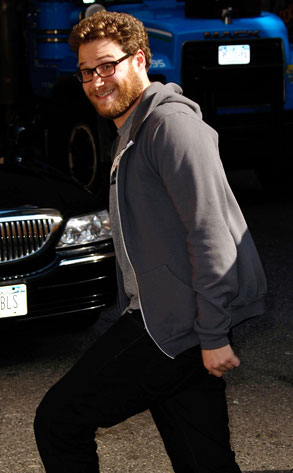 Jeffrey Ufberg/Getty Images
Simon Pegg and Nick Frost have beamed up a big haul for Paul.
According to Variety, comedy heavyweights Seth Rogen, Jason Bateman, Kristen Wiig, Bill Hader and Jane Lynch have joined the frequent double act for their latest big-screen partnership.
The Hot Fuzz and Shaun of the Dead duo penned the film, chronicling two sci-fi geeks who take a road trip to Area 51 and end up crossing paths with the titular E.T. (Rogen).
Rounding out today's credibility-heavy castings: Al Pacino, Hoffmans Dustin and Philip Seymour and Jon Hamm's real-life leading lady.