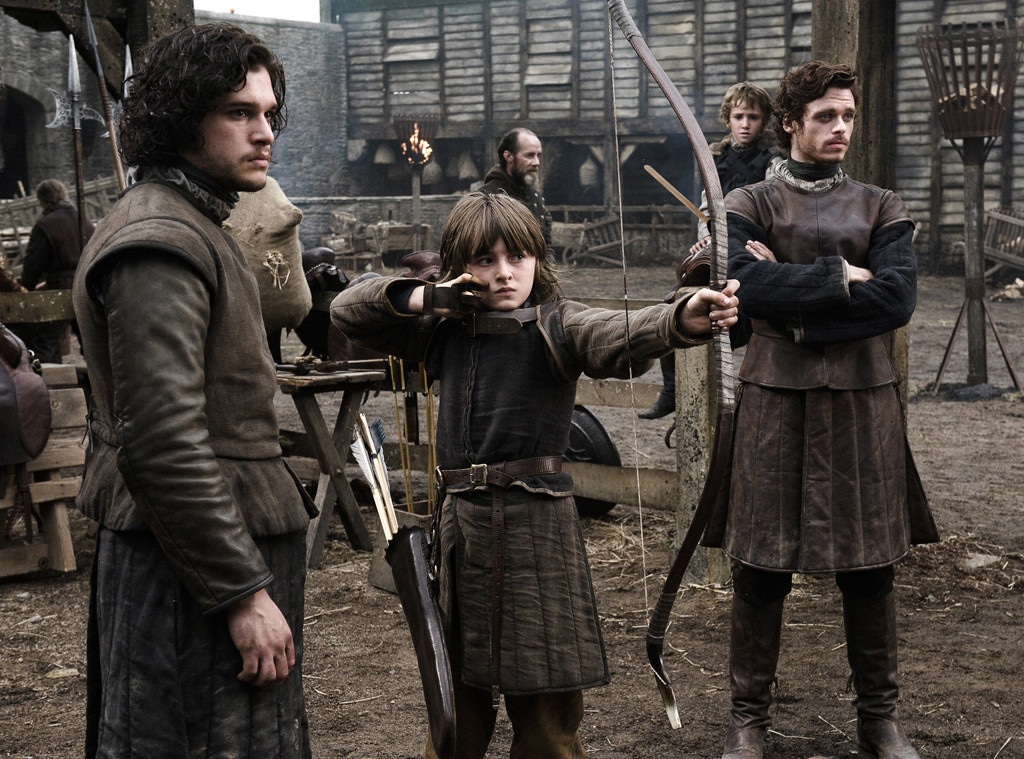 HBO/Kobal/Shutterstock
Has it already been two years since Game of Thrones ended?
Well, technically, it's been 23 months, the series finale doing what it did on May 19, 2019 (though for so many aggrieved fans the show ended in spirit weeks before then, the twists perpetrated by the series' creators not living up to what were probably unmeetable expectations in the first place). But anyway...
Whether that heated debate seems like it was raging only yesterday, or if by now it feels as though GOT was in another lifetime, then hold on to your dragon horn because it's now been 10 years since the series premiered. 
Upon arrival it was well-hyped (especially by existing devotees of George R.R. Martin's A Song of Ice and Fire fantasy series), episode one attracting a very respectable 2.2 million viewers. But somewhere between "wait, aren't they brother and sister?" and Ned Stark losing his head, word of the show's, er, charms spread like wildfire and ultimately GOT burst out of the shackles of an under-respected genre to become an Emmy-winning, doctoral thesis-inspiring juggernaut, as well as HBO's most-watched series ever.
And it all started 10 years ago. How does that feel?
If the thought that pops into your head is "Wasn't last month 10 years ago?" you're not alone. Time has been playing tricks. It always does, but the past 13 months have been unique in that respect since daily life underwent an involuntary makeover at the hands of the coronavirus pandemic.
Watch:
Kit Harington Reveals Fondest "Game of Thrones" Memory
Already a common hobby in normal times, binge-watching was elevated to a high art form as shows that probably would have been fine in any other year turned into primary topics of conversation. What else was there to do, after all, but consume the content that managed to wrap before film and TV sets were forced to shut down for months? 
But GOT fans got used to biding their time, didn't they? There was an almost two-year gap between seasons seven and eight, more than enough time to re-watch all that had come before—or for anyone who hadn't yet boarded the train to Westeros to hop on and see what they'd been missing, GOT having already won over countless "nah, I'm not really into fantasy" skeptics.
Because having an opinion about that cultural phenomenon just seemed so important then...
Needless to say, the world has undergone a seismic shift in a year, let alone 10. And while we're not ones to live in the past, it can be fun to dawdle there for awhile, seeing what's changed and what hasn't, what was going on then that seemed innocent but would end up having unintended consequences, what movie everyone was seeing, the music topping the charts, the couples you couldn't stop shipping.
Not that you knew in 2011 you'd be calling it "shipping" one day.
What's definite is that no one knew 10 years ago what the premiere of a show set in a made-up land with a zillion characters that required you to pay attention, lest you miss an important second that would prove imperative to your understanding of the plot six years later, was going to mean to pop culture.
Here's what was happening when Game of Thrones premiered:
So, back on April 17, 2011, some things were lovely, others direly needed to get better, a few things seemed pretty status quo but would take a fated turn, and who could have imagined that was going to happen with the Celebrity Apprentice?
Or Bran Stark, for that matter?
The entirety of Game of Thrones is streaming on HBO Max.