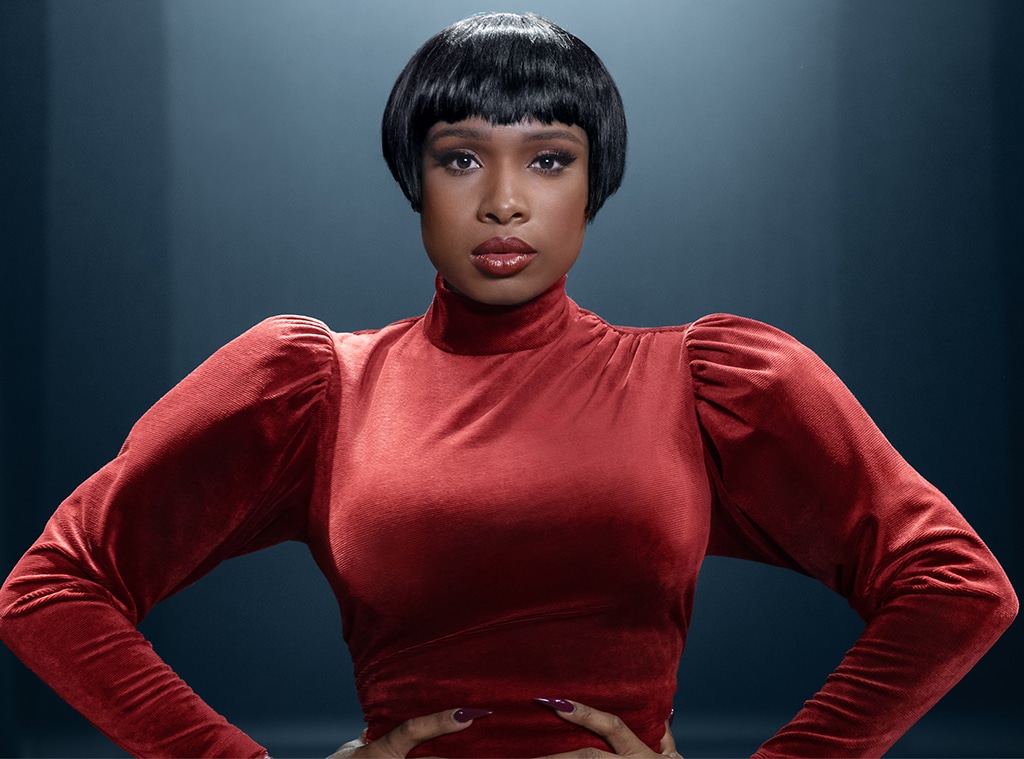 Mastercard
Paid content created in partnership with Mastercard
Mastercard and Jennifer Hudson have teamed up to uplift Black women-owned businesses across the country!
Mastercard has long been an advocate for the small business community and is reinforcing its previously announced half-billion-dollar investment to support Black communities with the introduction of the Striver's Initiative, a consumer-facing platform aimed to elevate the visibility of Black female business owners who are paving the way for future generations, while encouraging consumers and businesses alike to shop, share and support them.
As part of this initiative, Mastercard is introducing a grant program in partnership with Arian Simone's Fearless Fund, a VC fund built by women of color for women of color, to provide Black women business owners across the U.S with needed funding, but also leverage Mastercard digital tools to further bolster their digital presence of businesses.
Mastercard will kick off this platform with a national ad spot featuring Grammy Award-winner and Mastercard ambassador Jennifer Hudson performing a will.i.am produced rendition of "Ain't No Mountain High Enough," which serves as the anthem behind the stories of eight Black women business owners across the country who are paving their Path to Priceless and whose businesses serve as pillars for their community.
This will be complimented by a multi-city educational road show driving awareness of the state of women and minority-owned business in cities across the U.S. providing insights and actions cities can take to foster an equitable business climate in partnership with Create & Cultivate.
Visit mastercard.com/smallbiz to learn more about these efforts, as well as shop Black women-owned businesses, share their stories and support their work! 
Arian Simone is an entrepreneur, philanthropist, investor, best-selling author, international speaker and PR & marketing specialist. Arian received her MBA from Florida A&M University and has over 17 years of entrepreneurial experience from pioneering and growing a successful PR and marketing firm to founding the Fearless Platform in 2010 with a mission of inspiring entrepreneurial women. Arian has transitioned from working with billion-dollar corporate entertainment clients to co-founding and operating the Fearless Fund, a venture capital fund investing in startup companies led by women of color.
Michelle Cadore - Yes I Am, Inc.
Through her brand, Yes I Am, Inc., Michelle Cadore sells apparel and accessories designed to inspire and empower – often drawing from her own experiences as an ambitious Black woman. Through her Brooklyn-based boutique DA SPOT NYC, Michelle honors her hometown by creating space for local and independent creatives and Black-owned brands. When COVID-19 struck, Michelle was able to pivot her business online using Mastercard Digital Doors.
Dr. Erica Gamble - The Wig Dr.
Dr. Erica Gamble saw wigs as a striking fashion accessory from an early age. But after a successful career and an earned doctorate degree, she decided to make an impact and change lives. The Wig Dr. doesn't just provide wigs for men, women and children – it services a community of people losing hair due to Alopecia, Chemotherapy or other autoimmune diseases.
Erika Boyd - Detroit Vegan Soul
When Erika Boyd co-created Detroit Vegan Soul, she didn't set out to make just another vegan restaurant. She wanted to make it easier for her community to live healthier, environmentally sustainable lives. That's why she partners with local urban farms to source sustainable produce and to make sure her food waste gets a second life as compost, helping those farms – and her neighbors – flourish.
Deirdre Roberson wanted to redefine beauty in every shade, so she started a fashion line inspired by the unique chemical behind Black and Brown skin tones, eumelanin. But Deirdre doesn't just make apparel – she makes self-love fashionable across the spectrum.
Egypt Otis - Comma Bookstore & Social Hub
Egypt Otis is a bright spark of inspiration to her community. Her business, Comma Bookstore & Social Hub, takes that inspiration one step further, specializing in new and used books by or about BIPOC, enriching her community with the diverse voices of local authors, makers and artists.
Mia Ray - Glam-aholic Lifestyle
It's Mia Ray's passion for beauty that has powered her business's remarkable journey. From fashion blog to full-blown glam empire, Glam-aholic Lifestyle's growth is a testament to the transformative power of her branding prowess. But it's her passion for connecting with audiences that's made Mia Ray a household name. A name that inspires savvy young women across the nation.