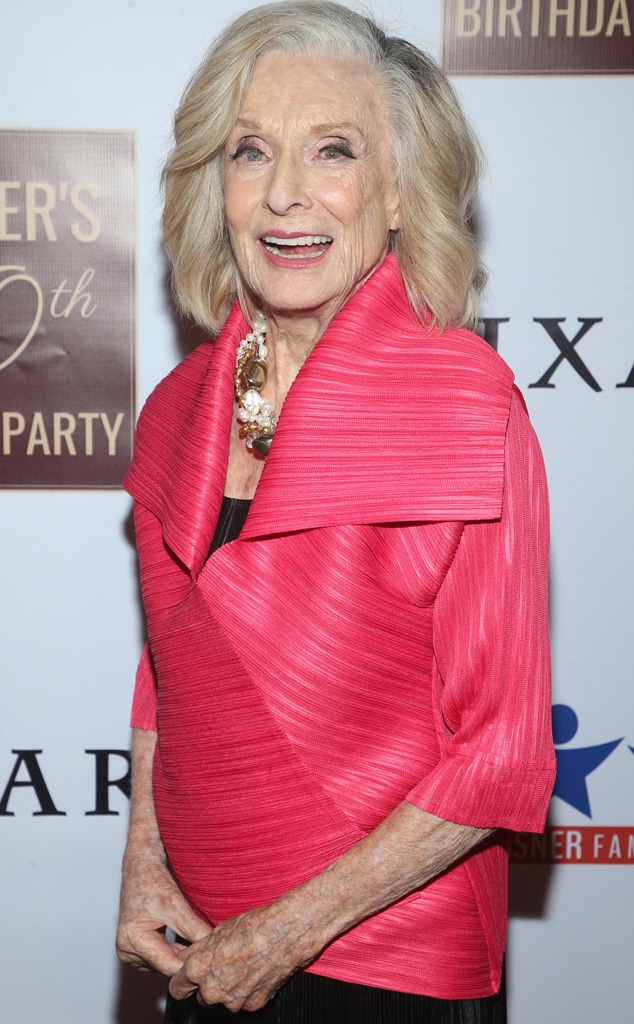 MediaPunch/Shutterstock
Legendary actress Cloris Leachman's cause of death has been revealed. 
The Mary Tyler Moore Show star, who passed away in January at age 94, died of a stroke, according to multiple reports.
A spokesperson for the San Diego County Medical Examiner's Office said that Leachman was also significantly affected by COVID-19. The coronavirus contributed to her death, though it did not directly cause the stroke. 
Her death certificate showed the star was cremated on Feb. 7, and her ashes are with her daughter, Dinah Englund.
She died on Jan. 27 at her home in Encinitas, Calif. 
"It's been my privilege to work with Cloris Leachman, one of the most fearless actresses of our time," her manager Juliet Green previously told E! News in a statement. "There was no one like Cloris. With a single look, she had the ability to break your heart or make you laugh 'till the tears ran down your face. You never knew what Cloris was going to say or do and that unpredictable quality was part of her unparalleled magic."
In her 20s, she entered a Miss America contest and won a $1,000 scholarship that allowed her to study voice in New York for two years. She then got her start in Rodgers and Hammerstein's South Pacific show. 
The actress booked several iconic roles throughout her decades-long career, most notably in Phyllis, Lassie, Malcolm in the Middle, Spanglish and The Love Boat. Younger fans will also recognize her voice from The Croods, Elena of Avalor and Phineas and Ferb.
Leachman scored a number of awards throughout her life, including an Oscar and BAFTA Film Award for The Last Picture Show, a Golden Globe for Phyllis and eight primetime Emmys, including ones for Promised Land and A Brand New Life.
In 2016, she told The Hollywood Reporter she had thought about retiring, but said, "You have to be ready to work. If you're not ready to live, at least you're ready to work." 
For Mother's Day in 2020, Dinah shared some of her favorite memories with her mom. She wrote on Instagram, "To my mom who taught me the joy of adventure. Who rocked me to sleep in her arms full of love. Who has given me everything she has to give. And I am so proud to be your daughter."